About me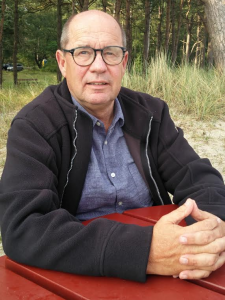 I am a Dutch aviation-enthusiast, married to Frida and father of three children (Rik, Rianne and Teun). Since 1976 I have been trying to complete the individual history of all aircraft associated with the Rijksluchtvaartschool, currently known as the KLM Flight Academy.
The basic information about the aircraft that you'll find here, is complete. Because several aircraft are still flying all over the world I'm also trying to contact present owners to obtain photographs of the aircraft in their present color-schemes.
Besides this specialism I am a member of the Dutch Historical Society Ol Eel, workgroup aviation history. This is because of the local airfield Groningen Airport Eelde (EHGG). Also the make/model Morane-Saulnier MS760 "Paris Jet" is an interest of mine.
Air-Britain member nr: 17007